Let's Get Creative Together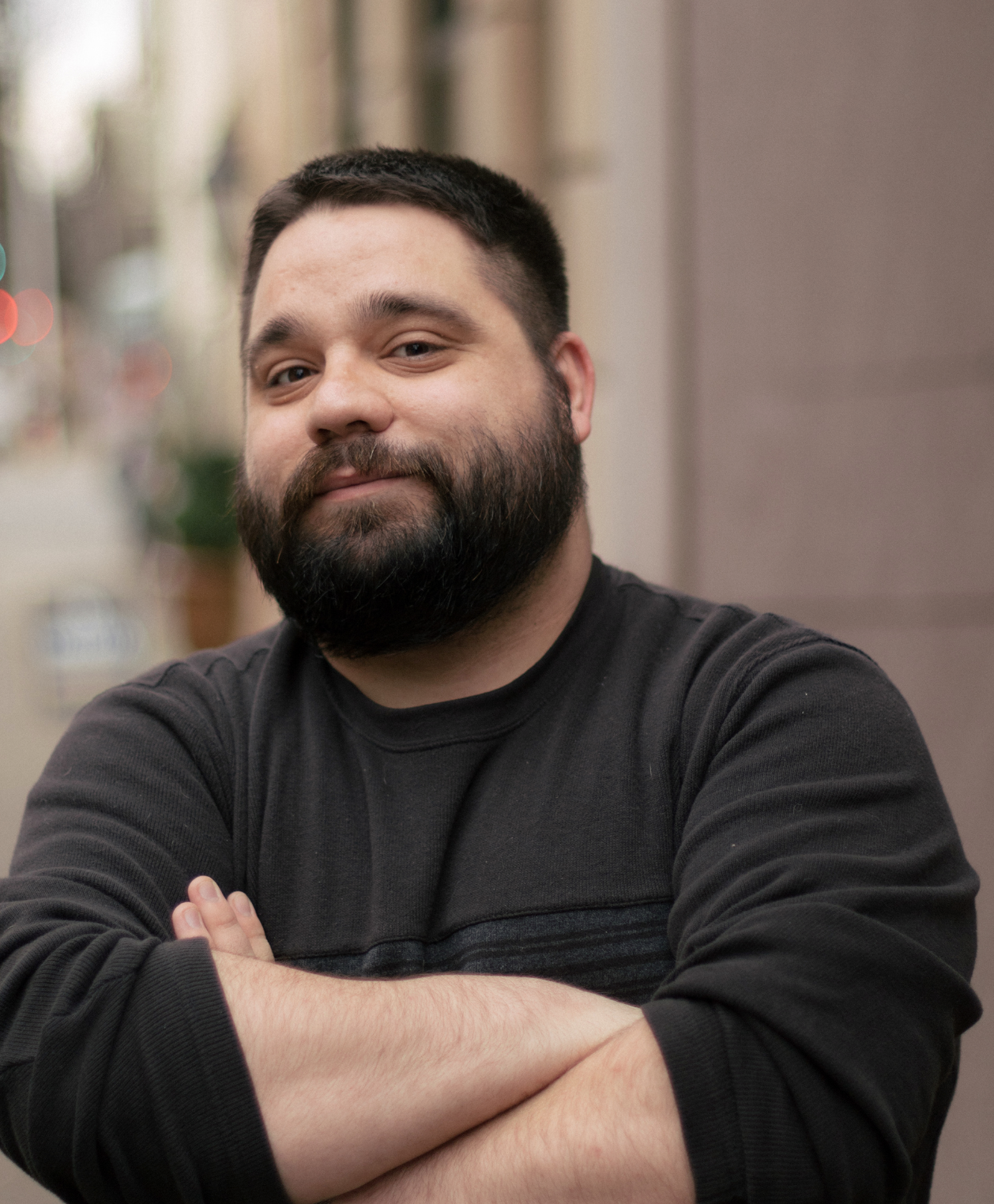 James is a colorful creative with a strong passion for photography, branding, UX design, and queer pop culture (yas queen). This comes through in his work through inclusive design thinking and unique creative solutions. When lack of creativity hits he enjoys trips to the river with his dog, trying different breweries, or collecting retro video games.
He has a wide range of design experience and insights from working in the ad agency world, working on marketing teams, and more humble in house designer settings. When he isn't working standing at his desk doing design work you can find him doing photoshoots—anything from portraits to event photography. 
His photo work has been featured as one of the default wallpapers in the Ubuntu 12.10 operating system, on the homepage of Portland State University's website, as well as local outlets and travel blogs based in Portland. He also received the Simon Benson Art Scholarship for design, and both his design and photo work with Portland State Campus Rec have been featured by NIRSA.
Some nice things that some nice people have said:
"James is a consummate professional and absolute joy to work with. His quiet confidence shines through in his creative, high-quality work. He is detail- and deadline-oriented, follows direction, communicates well and consistently exceeds expectations. I can say without hesitation that he's one of the most talented designers I've worked with in my decade-long career."
—Erin Merz, M.A., APR, 
Assistant Director, Marketing & Communications, Portland State University 
Campus Rec & Student Union Services
"James did a terrific job at developing the visual identity for the international symposium we're planning. He carefully listened to our vision for the event, shared several enticing options, and then created a suite of beautiful resources for us to use based on the option we felt best represented our event. He was pleasant and professional every step of the way."
"James is able to handle and exceed at every project he is given. From website design, illustration, page layout, social media graphics, branding work, you name it. I personally enjoyed all of the amazing illustration and iconography work he produced in his time at Coates Kokes. James also contributed many great ideas and designs for a handful of website projects as well as taking one of them to the finish line himself. He understands that all design must attract attention and enhance the message's appeal to its intended audience. He delivers the design style best tailored to each request."